|
Drumstick leaves are always my favourite. I love everything made out of it. As you all know its rich in iron content and especially ladies who are pregnant need to take it for sure. Every doctor will prescribe iron tablets throughout pregnancy and even after post pregnancy. So it becomes a must take greens during pregnancy. When i was pregnant, we found it very difficult to get this leaves here. So my mom used to carry this greens wrapped in a wet cloth(to keep it fresh) from my hometown. I will soon post one more recipe on murungaikeerai kashayam, which i drank to get rid of the excess water accumulated. Everyone will face swelling in their legs during pregnancy and if you drink this kashayam, immediately the swelling will go off.
Coming to the recipe
Ingredients:
Drumstick leaves - 1 cup
Toor Dhal - 2 tbsp
Pearl Onion - 10
Green chillies - 4 nos
Seasoning
Mustard Seed - 1 tsp
Urad dhal - 1 tsp
Cumin Seeds - 1 tsp
Aesfoetida - 1 pinch
Method
Pressure cook the toor dhal to a level, that it is done 3/4th.
Mince the onion and chillies.
In a kadai, heat 1 tsp of oil and add the seasoning items.
Once the mustard splutters, add the onions and green chillies.
Then add the greens and dhal(along with the little excess water used for cooking the dhal)
If you want you can even garnish it with scrapped coconut.
That's all serve it with hot sambar rice.
This is my lunch box with Raddish Sambar, murungaikeerai thuvattal and curd rice.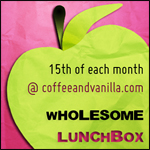 Also this am sending for the
Food for 7 stages of life - Pregnancy (Zero hour)
event hosted by Radhika and
Sudeshna